Why join Diagnostic Laboratory Services?
When you join Diagnostic Laboratory Services, you'll learn and grow with a progressive industry leader and become a member of an amazing team of dedicated professionals.
Thrive in a Fast-Paced Environment
When you work for an innovative company that is committed to meeting the ever-changing needs of the industry, you'll play an integral role on the front lines of medical lab services. From our state-of-the-art equipment to our advanced automated testing procedures and techniques, DLS offers an exciting place to work and advance your career.
Work With Cutting-Edge Technology
Medical technology is constantly evolving—so there's something new to learn every day. DLS is focused on workflow efficiency and we're always incorporating the latest in lab automation technology for greater precision and faster processing, review and interpretation of results.
Our Microbiology Lab is the only clinical laboratory in Hawai'i with the WASPLab, a highly advanced, fully automated specimen processor and work-up system.
Our Core Lab features a chemistry automation line that is the largest of its kind in the state. It also utilizes mobile robots that efficiently deliver samples between processing stations.
Grow and Advance Professionally
When you become part of our talented team across the state of Hawai'i as well as Guam and Saipan, you join a culture that supports your growth and success. Our people make DLS what it is today, and we're focused on helping each staff member grow to their fullest potential—from terrific benefits to flexible scheduling and opportunities for advancement. Whether you're looking to grow in your current role or explore new specialties and departments, DLS offers options for you to challenge yourself and expand your expertise.
Make a Difference
When you join DLS, you will not just be gaining a place to work, you'll become a member of our team who is working to make a difference. We know that when it comes to the wide variety of lab tests we perform, quick, accurate results and analyses improve health and save lives, so we work closely and collaboratively with physicians, medical groups, hospitals and clinics. No matter what your position is at DLS—medical technologist, medical laboratory technician, technical laboratory assistant, phlebotomist, systems engineer or patient account representative, etc.—your role will impact patient health.
Join DLS Today
With the most advanced clinical laboratories in Hawai'i and a team of 700+ dedicated professionals, DLS is committed to being the premier provider of quality lab services in the communities we serve. Be a part of our amazing team. Apply today.
Culture of Learning and Innovation Set This MT Up for Success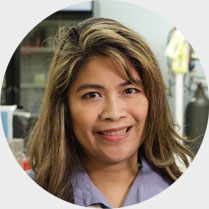 Joyce Iwata, MT (ASCP)
Senior Medical Technologist
Core Laboratory - Hematology
Joyce Iwata knew she wanted a career in medical technology from early on, and sought DLS right out of college. After more than two decades in the field, and a variety of roles within the company, she's been able to grow her skills and confidence—and master new technologies thanks to DLS' commitment to innovation.
An Accidental Career Becomes a Lifelong Passion for This MLT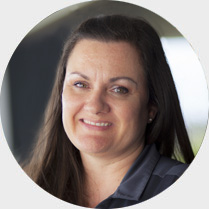 Angela Hose, MLT
Medical Laboratory Technician III Trainer
Workforce Planning
When Angela Hose took a Microbiology class in college, she discovered a deep passion for the science of microorganisms. She had found her calling and set a course for her dream job. Now, 20 years later after serving as a Technical Laboratory Assistant (TLA) and Medical Laboratory Technician (MLT), she's inspiring students as an MLT Trainer, where she enjoys a mentorship role and countless opportunities to grow and learn.
"I'm proud to call Hawai'i my home and DLS my family."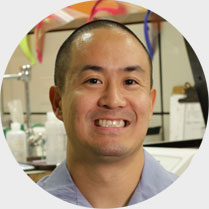 James Magata, MLT (ASCP)
Medical Laboratory Technician III
Core Laboratory - Chemistry
James Magata never thought he would end up in the field of medical technology, but after joining the DLS team, he can't imagine working anywhere else. Now as a MLT II, he's enjoying a challenging and rewarding career in a dynamic field that keeps him on his toes. With a network of talented staff to learn from and a management philosophy of constant support, DLS is helping James achieve his professional goals and face each day with a strong sense of purpose.
DLS Helped This Career MT Find a Home in Medical Technology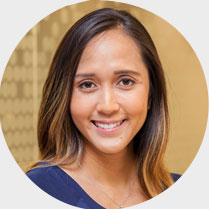 Tori Enomoto
Coordinator, Medical Technologist
Microbiology
Tori Enomoto took a lab assistant position with DLS right after college, thinking it might be a temporary step. Thanks to her hard work, support from DLS and several windows of opportunity, she was able to parlay her support position into a leadership role as an MT Coordinator for the Microbiology Lab in just a few years. Today, she enjoys an exciting job where she gets to apply critical thinking, work with state-of-the art technology and guide others in expanding their knowledge.
Culture of Learning and Innovation Set This MT Up for Success
An Accidental Career Becomes a Lifelong Passion for This MLT
"I'm proud to call Hawai'i my home and DLS my family."
DLS Helped This Career MT Find a Home in Medical Technology

Headquarters: 99-859 Iwaiwa St, Aiea, HI 96701
Copyright © 2019. All Rights Reserved.